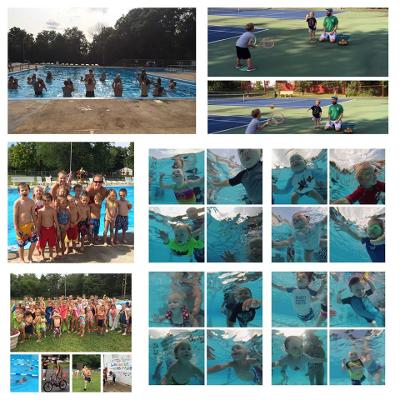 Back-to-School Hours
Monday - Thursday 4:00 - 8:00 pm
Friday 4:00 - 9:00 pm
Saturday 10:00 am - 9:00 pm
Sunday 12:00 - 8:00 pm
Click Here for Membership Application

Membership information can be found
in the "About Us" tab.
We are so excited and eager to open the pool on Tuesday, May 26. After careful review of CDC and State guidelines we are prepared to offer a safe and fun experience for you at The Clinton Swim and Tennis Club. Here's what you can expect:
Frequent disinfecting of common areas and surfaces.

Sanitation Stations available for hand cleaning and chair disinfecting.

Chairs 6 feet apart, with options for patrons to move chairs to accommodate families.

Prepackaged concessions and drinks available between noon and 6:00pm.

No Swim Lessons in June. The July session is TBD at this time.
To show our appreciation for your continued support, we're extending our $25 discount for the ENTIRE SUMMER. You can mail in your card or sign up for a membership at the counter once we are open.
~~~~~~~~~~~
Clinton Swim & Tennis Club
851 South Nelson Avenue

Wilmington, Ohio 45177
Phone: 382-7838
Hours subject to change
when school is in session.